Benefits Of Reflect Mirrors Packaging

* 5 layers of tough protective packaging
* 100% no damage rate
* Shipped using reliable handlers

More Info
Benefits Of Reflect Mirrors Packaging

* 5 layers of tough protective packaging
* 100% no damage rate
* Shipped using reliable handlers


More Info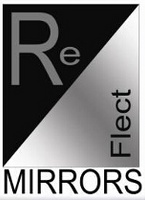 About Us
The FI group manufactures and sells mirrors in South Africa under the brand name Re-Flect Mirrors. Re-Flect Mirrors has become a leading mirror brand that supplies a wide range of back lit LED mirrors.
We also offer the latest in designs of LED Sparkle and LED tube backlit mirrors. Re-Flect mirrors come in many state of the art designs and sizes to suit any interior flavour.
Our brand epitomizes the essence of beauty and style, may our mirrors always Re-Flect the beautiful side of life from every angle.
Our Happy Customers
Stunning mirrors, backed by a professional and friendly service.

Vincent Chetty | Richards Bay
Exactly what we wanted… if not better.

Carla Martin | Houghton Estate
Thank you Re-flect Mirrors for your professional and prompt service.

Luciano Sgarabottolo | Camps Bay
Visit Our Showroom
Unit A1 Connaught Park
McGregor Street, Beaconvale
Cape Town, 7500
South Africa
Phone: 021 937 7440
Mon - Fri, 8am - 5pm